In January, I set myself a list of 18 Mini Goals. Seeing as we're now in September, I thought now would be a good time to share a little update as to how I'm getting on.
1) Read 12 books
I recently shared how I'm getting on

in this post. I have another book that I can add to the list as completed and I'm feeling confident that I'll hit this goal.
2)
Move more
I'm having to make a real effort some days, depending on how I'm feeling that day. The thing with fibromyalgia is that every day is completely different in terms of aches and pains.
I had wanted to continue with 70,000 steps a week, which is the recommended 10,000 a day (or 300,000 based on a 30 day month).
At the end of each month, I've been sitting down and adding up my daily steps to see how I've been getting on, which looks like this:
January - 343,600
February - 296,049
March - 360,665
April - 330,303
May -316,756
June -325,564
July - 360,258
August -332,804
I'm really pleased with how I'm getting on with this one. It
has to be said that Buddy has been a huge help.Having an excuse/reason to get out of the house has really been helping me, as well as wearing him out.
Whilst my focus was on keeping active, I have lost some weight recently (currently hovering at a stone), which has been an added bonus.
3) Measure myself
I started with good intentions and scribbled my measurements down somewhere safe.... which I've since misplaced. Never mind, I have started again as of the start of September.
4) Be more creative
I've not spent as much time on this as I would have liked to. I have several items that are either ready for me to start or part painted but its been finding the time. I'm in the middle of making some simple bunting for a work event which is helping to scratch that creative itch.
5)
Clear out some of my handbags
I've not tackled this one yet.
No excuses, I just haven't sat down and looked through them!
6)
Clear out my shoes and knee high boots
So far I've cleared out some trainers, 2 pairs of shoes and a pair of boots. Its a good start.

7) General declutter
I've been working hard on this one!
Ive been going through the girls clothes and working through what I want to keep and what I want to get rid of. I cleared out two bags of things which went to the clothes bank. I've also cleared out some of my old jeans, books and some ornaments etc that I no longer want.
I've sold one of the girl's pushchairs and whilst D isn't keen on me getting rid of them, I'm planning on cleaning up the Cosatto double and selling that one on too. Somewhat embarrassingly, I still have some boxes packed up at the bottom of my wardrobe from when we moved. They are on my hit list to go through.
8)
Meal planning and new recipes
I wouldn't say that this one has been a fail but m
eal planning is always a work in progress.
9)
Writing more
I haven't done as much as I would like but I have been doing some private journalling that I've found very therapeutic.
10)
More patience
T starting school has been a big help but again, a work in progress.
11)
Increase my savings
My savings were looking a lot healthier at the start of the year and I was confident that they would stay that way but then I didn't know we would be getting Buddy. I paid for him out of my savings which made a huge dent but he was totally worth it and we all absolutely love him.
Once I got him, as well as sorting out pet insurance, I set up a separate account to transfer a sum of money into each month for vet fees. The consultation fee is £25 so this is the amount I've been saving and I'm pleased I started it.
I've also been skimming
money on a regular basis from my savings account into my ISA. Rachel from Coffee, Cakes and Kids wrote an excellent post some time ago about skimming and how it works. Its helped me to save over £200 so far this year and I will definitely be continuing with it.
Finally, another way I've been saving is with Tesco stamps. When I do my food shop,
I pick up a couple of stamps, depending on how much change- if any - is in my purse. I started this a few months in to the year and so far I've saved almost £70 and plan to use this for our Christmas food shop.
12) Get organised
I won't lie, I'm still struggling with getting organised.
13)
Get the garden as I want
I've been really disappointed with my garden this year. We had so much hot weather that I just wasn't able to get outside and do as much as I wanted to, other than watering the plants. Some of the plants I set have really thrived - the marigolds in particular, but the vast majority didn't do so well with the heat. Annoyingly we need to repair our summer house as the roof has leaked and the beams have snapped. We've only had it a year, so I'm not too impressed.
On a more positive note, we finally have some nice garden furniture to sit on and I've spoken to someone about coming out to remove some large yukkas and to tidy up a corner in the driveway. Whoever lived here previously put a brick border up and dumped soil inside it. The bricks are loose and no matter how many times I weed it, I just can't get it clear. The plan is for the whole thing to be removed and I will replace it with a big planter.
14)
Get the curtains up in the bathroom
DONE! They were an absolute bargain from Ikea and I'm really pleased with how they look.
15)
Keep on top of the housework
I've surprised myself! With children and pets, our house will never be spotless. Since having Buddy and with him still not being completely house trained,
I do worry that the house is smelly and have made a real effort to clean more. We purchased a Rug Doctor carpet cleaner to help with any accidents and I might as well take out shares in Zoflora with how much I use. Previously I would have one day a week and blitz but now I do a little bit each day and its much more manageable.
16)
Drink more water
Again, I'm pleased with how I'm doing on this one. I have started to keep a jug of water in the fridge so that I always have cold water. I keep a large bottle on the side and I drink at least 3 or 4 of these a day.
17)
Continue to improve my make up and skin care routine
I'm someone that has always worn make up, regardless of whether I'm going out or not. Until this year, that is. The school holidays really helped with this as if we weren't going out, I didn't bother to put any on. My skin is looking clearer than it has done in a long time and I'm sure this is because I've been having a break from wearing make up, as well as drinking more water.
If I do wear make up, I'm religious about removing it and properly cleaning and moisturising my skin.
18)
Finish the online course I started last year
I've completely failed on this mini goal. I've not even opened the site to see where I'm at. I really must!
Did you make any goals for 2018? How have you been getting on with completing them?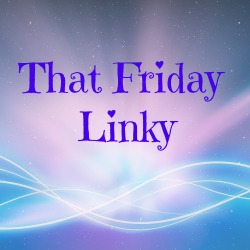 Looking for a new linky to join in with? #TwinklyTuesday runs every Tuesday, pop along and link up your posts, old or new!